Parent Involvement
Parent Teacher Meetings
Parent Teacher Association (PTA)
Parent Testimonial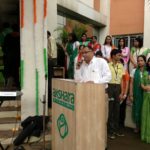 Parent Teacher Meetings
Akshara encourages and expects parents to be an integral part of their child's education process. With this objective, the school plans Parent Teacher Meeting (PTM) on Saturdays and the days are scheduled in the School Calendar.
Teachers are available in the classrooms for interaction with the parents and no prior appointment is required on these days. The parents get to see their child's classwork and can discuss concerns, if any, with the teachers.
The school is keen to continuously improve its overall program and the parents can share their suggestions in this regard with the teachers, administration or principal.
Parents can also volunteer to be part of the school activities by filling in the Parent Volunteer Form in the School Diary. The School administration will compile the data and reach out to the parents through the teachers.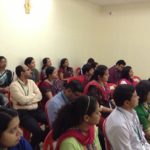 Parent Teacher Association (PTA)
Every year a Parent Teacher Association (PTA) is formed by election of parent respresentatives from each class. The body meets regularly to review the progress of the academic program, co-curricular and extra-curricular activities. The PTA members are invited as judges for various school events for them to get a first hand experience of the student activities.
The PTA meeting minutes are circulated to all members and posted on the school notice board. The feedback provided is taken up in earnest by the school and action taken is reported in the subsequent PTA meeting.
Akash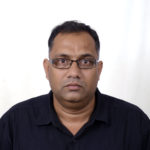 Akshara provides best faculty and facility to the students, as well as uses latest techniques and technology in the field of education. Parental involvement as judges for events gives us a good
Read More
insight into student learning and teacher involvement. Wish Good Luck to the School!
Read Less
Ranjit Jadhav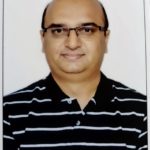 "Choosing Akshara International School, Pune for both my kids (after my relocation to the city) was one of the best decisions and eliminated pains usually associated with such a change.
Read More
Akshara is a new age school focusing on the holistic development of children. Motivated and engaged teachers, committed, friendly & welcoming staff ensure high standards are maintained. Digital classrooms make for an immersive learning experience and mobile-app based communication platform along with regular PTMs ensures that parents are always informed about student's activities and accomplishments. Various cultural activities along with field trips foster well-rounded personality development and enable experiential learning. Additionally, a student can opt for a foreign language (was a crucial deciding factor in my case). I observed good school discipline and mutual respect between teachers and students. "
Read Less