Pre-Primary Programme in Pune, Wakad
At Akshara, the child is at the centre of the teaching-learning process. We believe that each child is unique, possess certain abilities and has particular needs. It is our goal to encourage the growth of the child – social, emotional, physical and intellectual and transform him / her into a well-integrated individual.
Our carefully designed competency and skill based programme,  provides a wide range of experiences and materials to foster and enhance physical, motor, social, emotional, aesthetic and intellectual development. It also allows ample time and opportunity for one on one contact with the teacher.
The focus of the curriculum is on development of skills which is achieved through age appropriate monthly themes (projects).
Physical Development includes fine motor and gross motor development.
Creative/Aesthetic Development includes Visual Arts and Performing Arts (Music, Drama & Role play )
Cognitive And Perceptual Development: focuses on developing Language, Literacy skills and Numeracy Skills
Social And Emotional Development: is achieved through group play, sharing and inter-personal communication
Project Based Teaching Methodology
We strongly believe in emphasizing the thinking process, concept development and enquiry based learning in children. To achieve this objective, we use the Project Method which is multidisciplinary and integrated in nature.
A positive, secure and happy atmosphere in school coupled with the provision of a rich variety of experiences such as creative drama, storytelling, creative and cognitive activities, science experiment, fireless cooking, water play, field trips promote development in a meaningful and well rounded manner.
Akshara provides a balanced education by supplementing academics with a wide range of co-curricular and extra-curricular activities:
Co-curricular Activities (CCA) include variety of project activities including Art & Craft and Culinary
Sports program with focus on physical literacy through scientific development of fundamental movement skills
Visual and Performing Arts (VPA) are taught through exposure to Music, Dance and Drama
Workshops and Field Trips are regularly conducted to enhance teaching learning process
Parents who wish to take admission for their ward need to register with the school office by filling up appropriate form.
SHARE YOUR INTEREST
Kindly fill the online Inquiry Form below to let us know you are interested.
VISIT OUR SCHOOL
You will be sent a schedule of tour dates on which you can register for a School Tour.
ONLINE REGISTRATION
Admission process can be initiated by filling an online Application Form.
SELECTION PROCESS
Click on Procedure link to know the steps in Selection Process
If you would like to visit our school and take a better look at the facilities
The school has created a world class infrastructure to support pre-primary academic and non- academic activities. The facilities include:
Digital Classrooms for facilitate technology enabled learning
Dedicated Play Area with soft flooring padding
Age appropriate sports program from Zoommer Sports
Whole section on ground floor with spill over into garden
Amphitheatre for assembly and cultural performances
Activity Rooms for Music, Dance and Art & Craft teaching
Library equipped with books and multimedia content
Dining Hall with 400 student seating capacity
Infirmary managed by a lady doctor with ICU experience
Age appropriate teaching program
Project based experiential learning
Flexible Classroom design and layout
High Adult to child ratio
In our Day Boarding system the school timing is from 8:30 a.m. to 5 p.m. and the additional hours after Day School gets over at 3:15 p.m. are optimally utilized for development of hobbies, systematic sports coaching and extra academic help (e.g. homework, Remedial Teaching, Advanced Learner classes). Read More
SR. K.G (Cooking Experience) : AlooChaat
Our teachers are our strength. As 'facilitators' in the teaching-learning process they are engaged in professional development at regular intervals throughout the academic year. They are well trained in Early Childhood Care and Education (ECCE) under the guidance of Mrs. Vinita Apte who is an expert in ECCE with 30 years of teacher training experience and broad international exposure.
Sowjanya Yepuri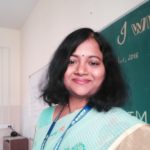 Akshara is special and unique as it acknowledges the contribution of its teachers, supports them in their growth, motivates them to scale newer heights, but most importantly, respects and treasures them as part of an extended family. I
Read More
joined Akshara as a passionate Chemistry teacher in 2013 and the institute gave me numerous opportunities to show case my talents and accept new challenges with greater competence and vigour. Akshara is a student's haven', where the Management and the teachers collaborate for the greater good of the school and the students. A student who joins Akshara may be Helium, an inert element, but will get metamorphosed into Caesium, the most reactive element – willing to take initiatives and endeavouring to accomplish them to perfection.
Sowjanya Yepuri
Head of the Department, Chemistry & Science,
Class Representative of XI & XII
Read Less
Sonika Singh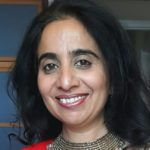 Akshara, a sanctuary of learning, gave me the wings to fly and nourished my dreams to reality. Six beautiful years in Akshara have given me the courage to experiment, the freedom to think and the ability to excel. Akshara has been the destination of
Read More
every inquisitive learner and passionate teacher – a microcosm of innovation, and intellect. The stimulating platform of this sacred institution has ensured that every life touched by it was transformed in a deep and meaningful way.
Sonika Singh
PGT English
Mentor, Department of English
Read Less
We understand that the partnership between the parents and teachers plays a key role in the all round development of a child. We whole heartedly welcome parent participation as resource persons, volunteers or sharing of special hobbies and skills with our children.
Akash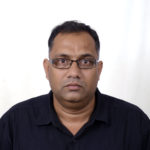 Akshara provides best faculty and facility to the students, as well as uses latest techniques and technology in the field of education. Parental involvement as judges for events gives us a good
Read More
insight into student learning and teacher involvement. Wish Good Luck to the School!
Read Less
Ranjit Jadhav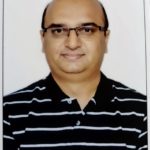 "Choosing Akshara International School, Pune for both my kids (after my relocation to the city) was one of the best decisions and eliminated pains usually associated with such a change.
Read More
Akshara is a new age school focusing on the holistic development of children. Motivated and engaged teachers, committed, friendly & welcoming staff ensure high standards are maintained. Digital classrooms make for an immersive learning experience and mobile-app based communication platform along with regular PTMs ensures that parents are always informed about student's activities and accomplishments. Various cultural activities along with field trips foster well-rounded personality development and enable experiential learning. Additionally, a student can opt for a foreign language (was a crucial deciding factor in my case). I observed good school discipline and mutual respect between teachers and students. "
Read Less