Secondary Program (Class IX-X)
The school is affiliated to Central Board of Secondary Education (CBSE), New Delhi and hence follows the National Curriculum Framework defined by NCERT at secondary level. The key features of our secondary program are:
Academics strengthened through revision of the key concepts taught in the previous class and working on the developmental areas identified for improvement during the term.
Sessions are conducted for teaching the students basic skills and qualities required for success in the exams and for personality development.
Continuous and Comprehensive Evaluation
We follow CCE which ensures that learning is a continuous process and focus is on Multiple Intelligence development through varied methods like Visual Aids (ICT enabled classrooms), Computer Aided and Practical Learning.
We give emphasis to development of Life skills among our students to ensure that they are ready to face the world.
The ultimate aim of Akshara Secondary program is to ensure that each pupil is able to enter a career of his/ her choice at the end of the schooling years. The school facilitates career counseling workshops and scientific assessment of the capabilities to help the pupil decide on a career.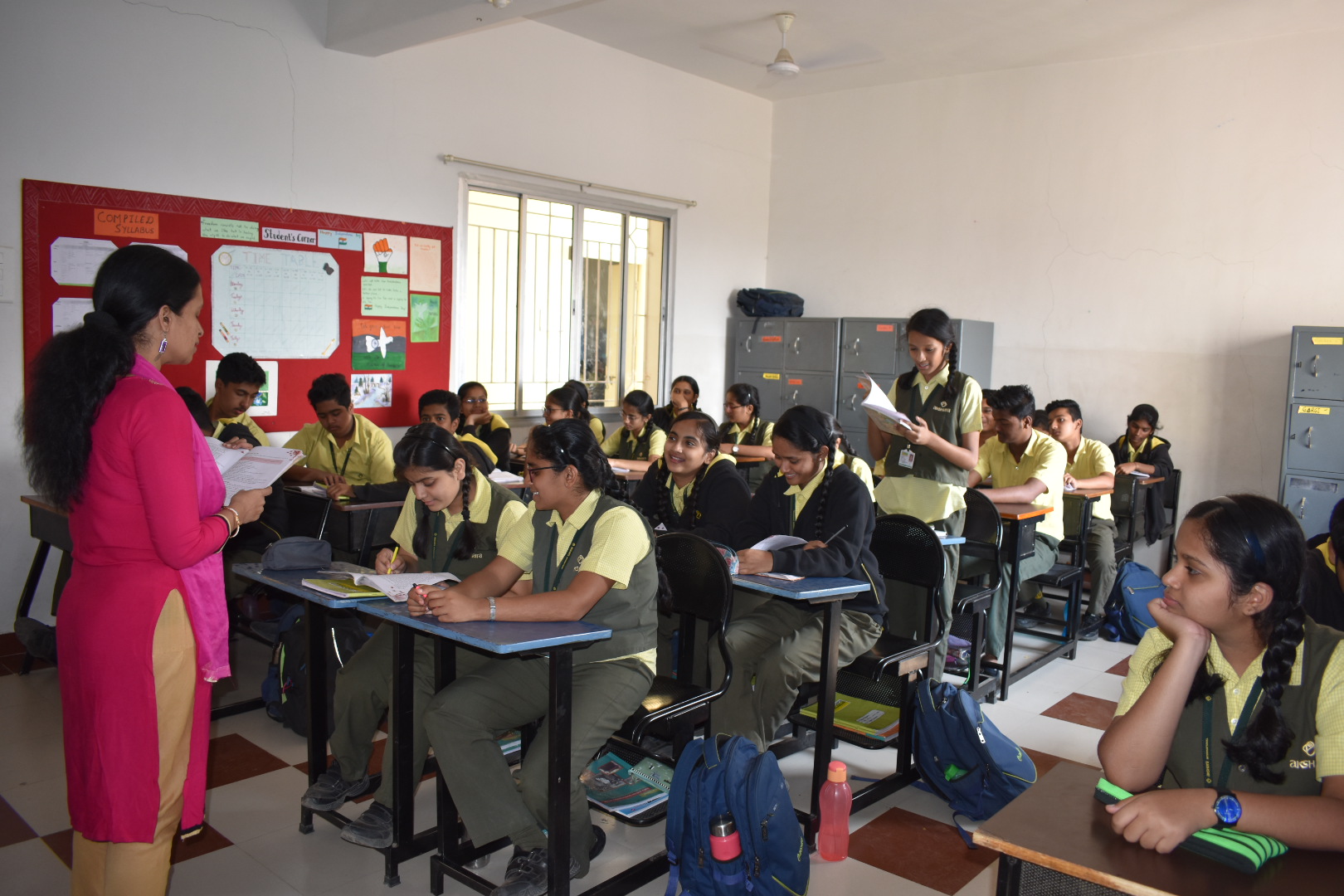 Senior Secondary Program (Class XI-XII)
Salient features senior secondary program offered by Akshara are as follows.
CBSE Curriculum is offered by the school as it is a national board with wide acceptance in college admissions and the entrance exam syllabus of various exams like JEE and NEET is quite similar.
Science and Commerce Streams are offered by the school with optimal combinations of subjects to choose from.
Integrated Competitive Exams coaching
Integrated Competitive Exams coaching is offered by the school with optimal subject combination and conduct of classes by external SMEs (subject matter experts).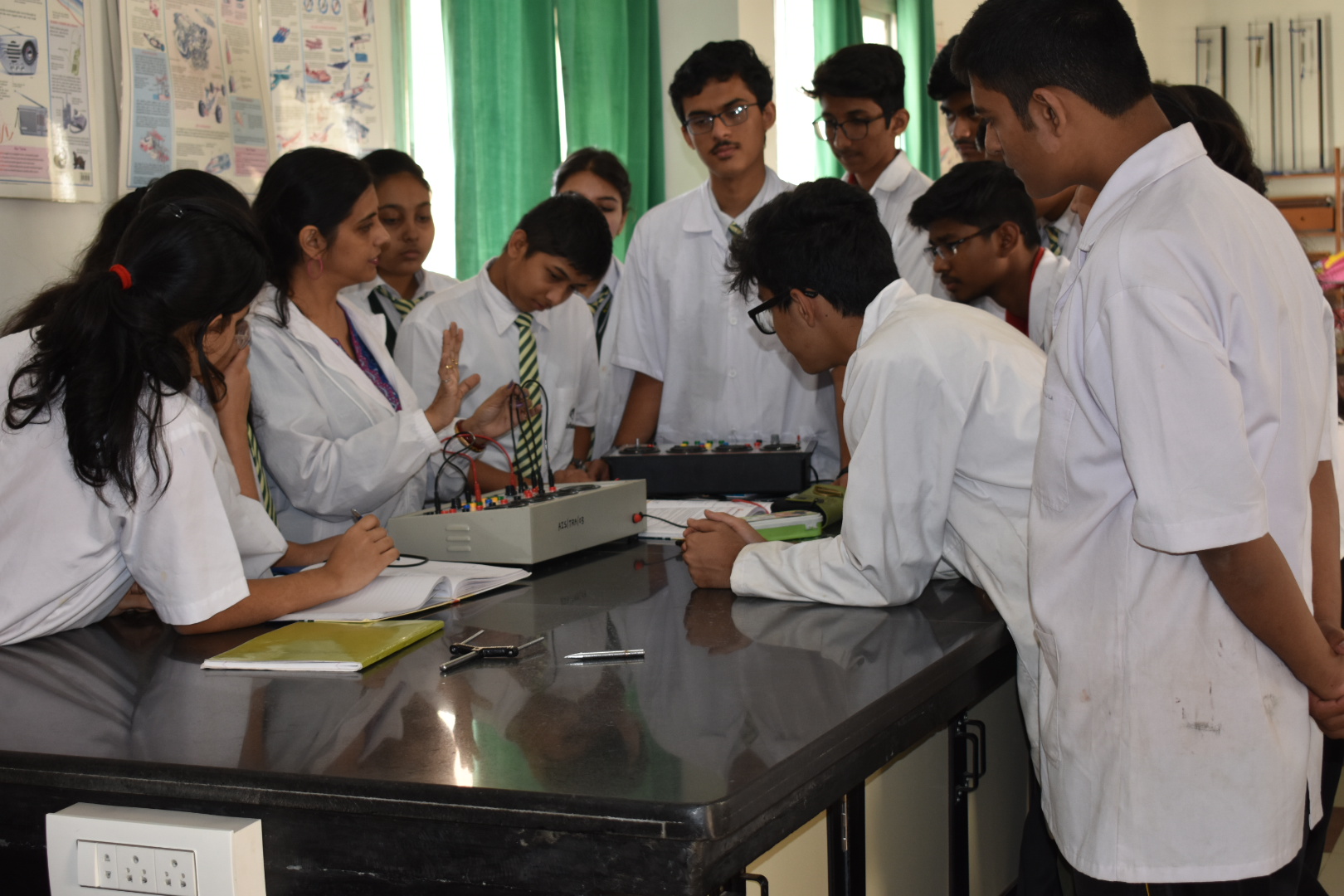 Half yearly examination (VI-XII)

Half yearly Examination (VI-VIII) & (XI-XII)
Teacher Testimonial
Sowjanya Yepuri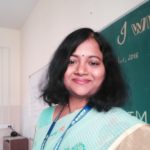 Akshara is special and unique as it acknowledges the contribution of its teachers, supports them in their growth, motivates them to scale newer heights, but most importantly, respects and treasures them as part of an extended family. I
Read More
joined Akshara as a passionate Chemistry teacher in 2013 and the institute gave me numerous opportunities to show case my talents and accept new challenges with greater competence and vigour. Akshara is a student's haven', where the Management and the teachers collaborate for the greater good of the school and the students. A student who joins Akshara may be Helium, an inert element, but will get metamorphosed into Caesium, the most reactive element – willing to take initiatives and endeavouring to accomplish them to perfection.
Sowjanya Yepuri
Head of the Department, Chemistry & Science,
Class Representative of XI & XII
Read Less
Sonika Singh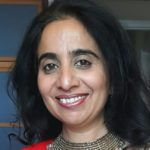 Akshara, a sanctuary of learning, gave me the wings to fly and nourished my dreams to reality. Six beautiful years in Akshara have given me the courage to experiment, the freedom to think and the ability to excel. Akshara has been the destination of
Read More
every inquisitive learner and passionate teacher – a microcosm of innovation, and intellect. The stimulating platform of this sacred institution has ensured that every life touched by it was transformed in a deep and meaningful way.
Sonika Singh
PGT English
Mentor, Department of English
Read Less
SHARE YOUR INTEREST
Kindly fill the online Inquiry Form below to let us know you are interested.
VISIT OUR SCHOOL
You will be sent a schedule of tour dates on which you can register for a School Tour.
ONLINE REGISTRATION
Admission process can be initiated by filling an online Application Form.
SELECTION PROCESS
Click on Procedure link to know the steps in Selection Process
If you would like to visit our school and take a better look at the facilities