Philosophy
In the Primary Section our aim is to establish a strong foundation for further learning in each child by blending the traditional 3R (Reading, Writing and Arithmetic) with following 4C's skills of the 21st century.
Critical thinking and problem solving,
Communication,
Creativity,
Collaboration
In addition there is a focus on Character building based on Indian value system and laying the seeds for a Global Citizenship mindset.
Curriculum
Akshara believes that the school curriculum should take care of holistic development (physical, intellectual, logical and spiritual) of its pupils. At the primary level, it offers a broad multidisciplinary and balanced curriculum to enable learning through a structured schooling program. The focus is on:
Developing strong fundamentals in academics,
Good physical development and team spirit through sports
Broad intellectual development through performing arts
Inculcating good moral values rooted in Indian culture along with a commitment to Community Service
The teaching approach is centered around activity-based experiential learning to stimulate the development of multiple intelligences, inherent in each child.
We do this by adopting the modern methods of teaching like use of LCD projectors, Audio-Visual, Story Method, Exploration and Research, Group Discussions (Debate) to make learning effective and an enjoyable experience.
Beyond Academics
Akshara provides a balanced education by supplementing academics with a wide range of co-curricular and extra-curricular activities:
Co-curricular Activities (CCA) include variety of inter-house competitions like poetry recitation, Singing, storytelling, fancy dress and GK quiz
Comprehensive Sports program with focus on physical development in the first two primary years through a scientific program provided by an external sports agency followed by exposure to various sports including karate and gymnastics from 3rd grade onwards
Visual and Performing Arts (VPA) are taught through Music (Guitar, Drum, Synthesizer and Tabla), Dance (Bharatnatyam and Kathak) and Drama sessions
Workshops and Field Trips are regularly conducted to enhance teaching learning processes.
Akshara has a House System for development of student Leadership and primary section has representation in the Student Council.
SHARE YOUR INTEREST
Kindly fill the online Inquiry Form below to let us know you are interested.
VISIT OUR SCHOOL
You will be sent a schedule of tour dates on which you can register for a School Tour.
ONLINE REGISTRATION
Admission process can be initiated by filling an online Application Form.
SELECTION PROCESS
Click on Procedure link to know the steps in Selection Process
If you would like to visit our school and take a better look at the facilities
Facilities
The school has created a world class infrastructure to support its academics and non- academic activities. The facilities include
Age appropriate learning program
Project based experiential learning
Flexible Classroom design and layout
High Adult to child ratio
Events
Selection round Spell Bee Competition (I-V)

Final round Spell Bee Competition (I-V)
Teacher Testimonial
Sowjanya Yepuri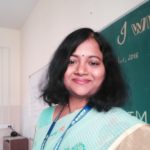 Akshara is special and unique as it acknowledges the contribution of its teachers, supports them in their growth, motivates them to scale newer heights, but most importantly, respects and treasures them as part of an extended family. I
Read More
joined Akshara as a passionate Chemistry teacher in 2013 and the institute gave me numerous opportunities to show case my talents and accept new challenges with greater competence and vigour. Akshara is a student's haven', where the Management and the teachers collaborate for the greater good of the school and the students. A student who joins Akshara may be Helium, an inert element, but will get metamorphosed into Caesium, the most reactive element – willing to take initiatives and endeavouring to accomplish them to perfection.
Sowjanya Yepuri
Head of the Department, Chemistry & Science,
Class Representative of XI & XII
Read Less
Sonika Singh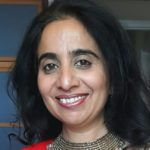 Akshara, a sanctuary of learning, gave me the wings to fly and nourished my dreams to reality. Six beautiful years in Akshara have given me the courage to experiment, the freedom to think and the ability to excel. Akshara has been the destination of
Read More
every inquisitive learner and passionate teacher – a microcosm of innovation, and intellect. The stimulating platform of this sacred institution has ensured that every life touched by it was transformed in a deep and meaningful way.
Sonika Singh
PGT English
Mentor, Department of English
Read Less