Testimonial
Jennifer Jayan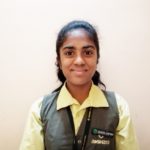 Akshara, for me is not just an institution for my development in academics and activities but also a place that has moulded me into the strong, confident and, accountable person that I am known to be. Being the School captain and a core
Read More
part of the student body of such a magnanimous establishment in all its forms, truly is an amazing opportunity that I have been given, the experiences, lessons and memories of which I surely will carry, cherish and let be an integral part of all my future endeavours.
Jennifer Jayan
School Captain (Girl)
Read Less
Shoubhit Datta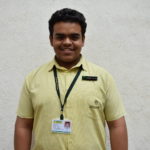 Akshara International School gives opportunities and exposure to all of its students in various fields. In my growth as a leader, the school plays a pivotal role. I express my deepest gratitude to my teachers who have guided and moulded me
Read More
and helped me to make me realize and showcase my talents giving me the perfect foundation to build my career.
Shoubhit Datta
School Captain (Boy)
Read Less
Suraj Barne
As, rightly said by Mother Teresa, "It's not how much we give but how much love we put into giving." I'm fortunate to have been a part of the Akshara family for more than 5 years and currently working as the Alumni President. The values of academic excellence and moral integrity that Akshara instilled in me enabled my success in a competitive
Read More
undergraduate environment and I feel really happy to be able to give back via this platform. With the constant support of the Executive Committee, a robust team and the students, I am sure we'll be able to take ahead this strong legacy of education and be the front-runner in creating more success stories in the near future.
President
Akshara Alumni Association
Read Less
Ananya Kaipa
My school had always taught me to be a respectful human being and I feel that I have not failed to implement these values abroad.
Akash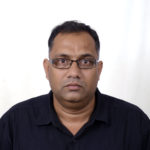 Akshara provides best faculty and facility to the students, as well as uses latest techniques and technology in the field of education. Parental involvement as judges for events gives us a good
Read More
insight into student learning and teacher involvement. Wish Good Luck to the School!
Read Less
Ranjit Jadhav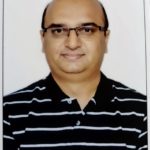 "Choosing Akshara International School, Pune for both my kids (after my relocation to the city) was one of the best decisions and eliminated pains usually associated with such a change.
Read More
Akshara is a new age school focusing on the holistic development of children. Motivated and engaged teachers, committed, friendly & welcoming staff ensure high standards are maintained. Digital classrooms make for an immersive learning experience and mobile-app based communication platform along with regular PTMs ensures that parents are always informed about student's activities and accomplishments. Various cultural activities along with field trips foster well-rounded personality development and enable experiential learning. Additionally, a student can opt for a foreign language (was a crucial deciding factor in my case). I observed good school discipline and mutual respect between teachers and students. "
Read Less
Sowjanya Yepuri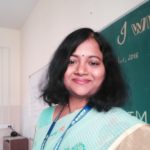 Akshara is special and unique as it acknowledges the contribution of its teachers, supports them in their growth, motivates them to scale newer heights, but most importantly, respects and treasures them as part of an extended family. I
Read More
joined Akshara as a passionate Chemistry teacher in 2013 and the institute gave me numerous opportunities to show case my talents and accept new challenges with greater competence and vigour. Akshara is a student's haven', where the Management and the teachers collaborate for the greater good of the school and the students. A student who joins Akshara may be Helium, an inert element, but will get metamorphosed into Caesium, the most reactive element – willing to take initiatives and endeavouring to accomplish them to perfection.
Sowjanya Yepuri
Head of the Department, Chemistry & Science,
Class Representative of XI & XII
Read Less
Sonika Singh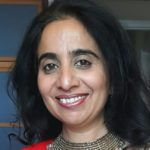 Akshara, a sanctuary of learning, gave me the wings to fly and nourished my dreams to reality. Six beautiful years in Akshara have given me the courage to experiment, the freedom to think and the ability to excel. Akshara has been the destination of
Read More
every inquisitive learner and passionate teacher – a microcosm of innovation, and intellect. The stimulating platform of this sacred institution has ensured that every life touched by it was transformed in a deep and meaningful way.
Sonika Singh
PGT English
Mentor, Department of English
Read Less
Yash Kavi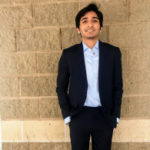 The academic experience with a world class infrastructure and excellent faculty at Akshara International school has endured me with a lifelong
Read More
career excellence. The exceptional teaching methodologies backed by practical skills have given me the confidence to pursue my career ahead. The all-time support and motivation of the faculty members of Akshara international school  has enlightened me throughout the beautiful journey of high school and has allowed me to be a better person. My journey at Akshara allowed me to discover myself and taught me to face and overcome difficult challenges.
Read Less
Yash Kavi
Currently studying: Electrical Nanotechnology Engineering at University of Alberta, Canada
Ananya Kaipa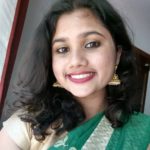 Joining Akshara in 9th was not at all my plan at that time but I'm so glad that I did. I took away with me so many special memories and friends. You are never left alone
Read More
and the teachers try so hard to get you involved (they are the best!). Leaving Akshara was actually so hard for me because after 4 years, how could anyone not get their strings attached to this place? But obviously one phase has to end and another has to start. Akshara was like home, full of laughter and tears, seriousness and fun, and the 4 years made me realize so many things and taught me so much.
Read Less
Ananya Kaipa
Currently pursuing MBBS from Kasturba Medical College