Life at Akshara
Akshara has adopted an activity based experiential learning approach to stimulate the development of multiple intelligences. The program aims to bring out the inherent talent in each child through a wide range of curricular, co-curricular and extra-curricular (e.g. sports, performing arts) activities.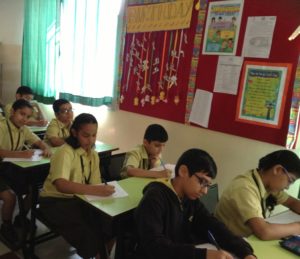 Akshara classrooms are digitally enabled with smart board, projector and computer to supplement the traditional classrooms teaching with audio-visual aids. Each child has secure cubby to keep his books so that all books need not be carried home and thus the school bag weight gets reduced.
Click here to read more about "Classrooms – Life At Akshara"
Amphitheatre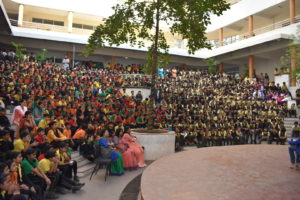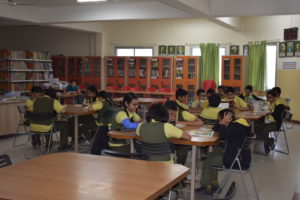 For development of good language skills, Akshara believes that children should develop the love for reading books from an early stage. For this at pre-primary level we have Reading corner in each class. At the primary level we have introduced a class library wherein a set of age appropriate books are issued from central library to each section. The school library is well equipped with books, digital resources and a large reading room.
In primary section, we have introduced the concept of a class library with a Reading corner.
Activity Rooms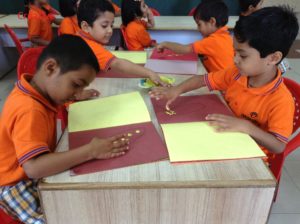 The music rooms for teaching guitar, keyboard, drums and table are equipped with 30 instruments provided by the school so that each child in the class gets exposure to music. Similarly the Art & Craft room is equipped with appropriate furniture and material to facilitate individualized teaching.
Click here to read more about "Activity Rooms – Life At Akshara"
Computer Labs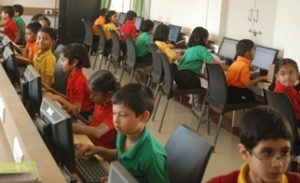 The School has two well equipped computer labs for imparting ICT knowledge. The school has one computer per child policy and the school computer lab is adequately equipped for the same. Sessions on cyber safety, cyber bullying and judicious use of Internet/ social media are regularly conducted by the computer teachers.
Click here to read more about "Computer Labs – Life At Akshara"
Science Labs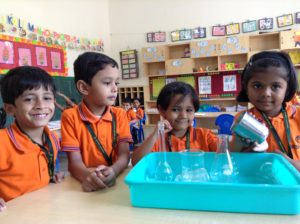 Play Areas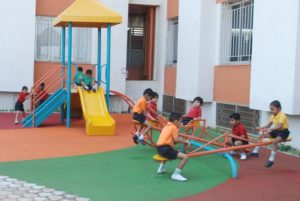 Segregated and age appropriate play areas have been created for outdoor and indoor sports activities.
The one acre play ground has a football zone and fenced basketball court. An indoor hall is equipped for table tennis, chess and carom.
The pre-primary outdoor play area has rubberized flooring for safety of the students.
Dining Halls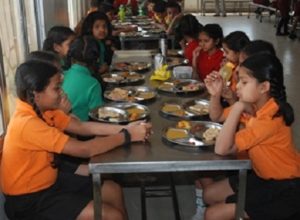 Dormitory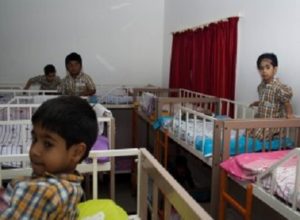 A Dormitory with bunk beds has been created for afternoon nap of the pre-primary day boarding children.
"ClassroomsAmphitheatre Library Activity Rooms Computer Labs Science Labs Play Areas Dining Halls Dormitory"