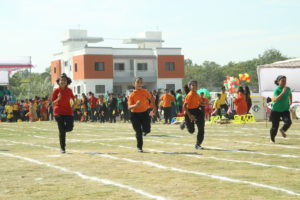 The school has a one acre playground with segregated basketball court and football field. In addition there is an indoor hall with facility for table tennis, chess and carrom board.
The basement is used for activities like gymnastics, karate,Zumba and the specialized Physical Literacy program for pre-primary and primary children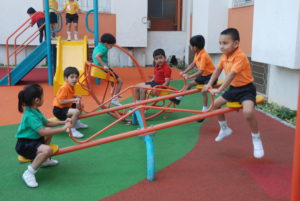 Pre-primary outdoor play area has soft rubberized flooring for safety of the little ones along with slides, see saw, an adjacent sand pit and cycling track.