The ultimate aim of Akshara's Senior Secondary program is to ensure that each student is able to enter a career of his/ her choice at the end of the schooling years based on his interest and to best of his abilities.
Best CBSE Junior College in Pune for Science Stream
SENIOR SECONDARY PROGRAM (SCIENCE)
The Senior Secondary Science team of Akshara is an experienced team of subject teachers and competitive exam coaches. They are fully aware that two years of secondary education are very crucial in the life of a student and hence they are focused on optimizing the student's study time in school.
SCHOOLING OPTIONS
Integrated Schooling Program
The school has designed a study program for students focused on the engineering competitive entrance exams wherein the coaching is integrated with regular schooling. In this program :
External Competitive Exam Experts teach Mathematics, Physics and Chemistry in school (thus children save on time spent in travelling to coaching classes)
The syllabus coverage of Board classes is synchronized with the competitive exams teaching
Extra classes are conducted during Vacations (Summer, Diwali and Christmas break)
Regular assessment for timely progress feedback to student and parents
Coaching classes start immediately after Board exams in April
Timings 8:30 to 4:45 p.m.
Regular Schooling Program
In this study program the
Focus is on strengthening the fundamentals in school under the guidance of highly experienced school teachers who have 15+ years of subject teaching experience
School timings are 8:30 to 1:30 p.m. (till 3:15 p.m. on Practical days)
Students can attend coaching externally after school hours
Classes start in April with a Bridge Course to strengthen Class X concepts
The CBSE Board is well recognized in India and abroad, which helps students seek admissions to undergraduate courses in the country and worldwide. The entrance exam syllabus for most of the national entrance exams (like IIT-JEE and NEET) is similar to CBSE Board syllabus. Hence, along with preparation for the competitive exams, the board exam syllabus also gets covered, and duplication of study is avoided.
Subject Combinations
Students can choose subject combinations as below based on their future career path
Mathematics Group (English, Physics, Chemistry, and Mathematics)
Biology Group (English, Physics, Chemistry, and Biology)
(Physical Education and Computer Science are offered as optional fifth subject).
SUPPORTING INFRASTRUCTURE
Classrooms: All classrooms are digitally equipped with a computer, projector and a whiteboard to supplement the blackboard teaching so that the teaching time in the class is optimized (e.g. by saving time in drawing of diagrams)
Laboratories: School has well-equipped labs for Physics, Chemistry, Biology and Computer Science to supplement the classroom teaching
Sports Infrastructure: The school has one-acre sports ground and indoor sports hall for conducting games in the Physical Education subject curriculum.
Extra Curricular Activities: The school has three western music rooms wherein interested students can learn Guitar, Synthesizer and Drums. Cultural events, seminars and guest lectures are conducted in the AV Hall, amphitheatre and auditorium.
Co-curricular Activities: We encourage students to participate in various events from institutes like IISER. Last year two of our Class XI students were chosen for prestigious DST-INSPIRE Internship at IISER, Pune
SUCCESS IN COMPETITIVE EXAMS
2018 JEE (Advanced) selections
AIR
Name
548
Sarang Chaudhari
1404
Chirag Jain
1605
Nayan Jyoti Jain
6385
Aadarsh Anand Asthana
7261
Ashutosh Sharma
8200
Harsh Garg
8630
Neelay Hitesh Shah
CLASS XII BOARD EXAM RESULTS
Akshara students have consistently shown excellent results in the Board exams. In 2019 exams,  47.94% of the students score above 90% (35 out of 73) and everyone got First division (above 60%).
2019 BOARD EXAMS – SUBJECT RESULTS
Subject
%
Topper(s)
Physics
96
Shimli Satpathy (My Board Exam Story)
Chemistry
97
Chirag Hegde
Physical Education
100
Adit Firke, Chirag Hegde, Trisanu Bhar, Pruthu Deshpande
Maths
98
Chirag Hegde
Computer Science
98
Chirag Dhamange
English
98
Aditya Rajesh
Biology
95
Medha Bhagwat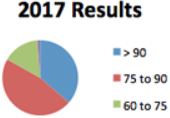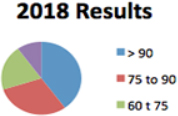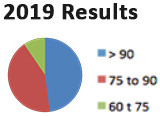 | # | Name | Percentage |
| --- | --- | --- |
| 1 | Chirag Hegde | 96.2% |
| 2 | Medha Bhagwat | 95.2% |
| 3 | Sumantrak Mukherjee | 95.0% |
Sarang Chaudhari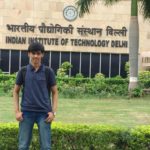 I joined Akshara in 2016 to pursue Science stream in Senior Secondary, and that is when my beautiful journey of JEE preparation started and culminated in IIT Delhi Computer Science Engineering.The arduous task of being balanced and focused during my two-year tenure was made easy by the constant support and encouragement given by our Director Mr. Jayesh Rathore, himself an IIT Mumbai Alumni.
Read More
I cannot thank him enough for proving congenial atmosphere, modern infrastructure and most importantly motivating teachers and adroit subject matter experts, who gave direction to my goal.
I also take this opportunity to mention that my success is a consequence of the symbiotic relationship between my teachers and parents who endeavoured hard collectively to make my dream become a reality."
Read Less
Sarang Chaudhari ( Aksharite batch of 2018)
IIT ( Delhi ) First-year Computer Science Engineering
Anushree Mohanty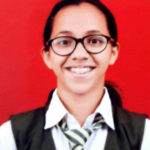 I still remember my first day in Akshara clearly, as if it were just yesterday. It was a major switch! I was not only changing school but also shifting to a new board CBSE after having been in an ICSE school for 13 years. I was not scared but was very nervous and excited at the same time. As I entered my new school and proceeded towards my class, I saw many students and teachers, many faces all of which seemed quite friendly, yet unfamiliar at the same time.
Read More
We were greeted by the first member of the Akshara family, our English teacher Sonika ma'am. She had a warm, pleasant smile on her face that had a unique sense of assurance in it. This was followed by various meetings with all other members of the Akshara family such as Sowjanya Ma'am, Tullika Ma'am, and our respected Principal ma'am.
Trust me, the warmth that they had extended to us that day remains today. The entire Akshara family is the sweetest family in this world, and I feel fortunate to be a part of it. The whole faculty is very sweet, supportive and caring. My journey in Akshara International School has been beautiful indeed and enriched by the presence of such amazing people around me. I look forward to making my school and teachers proud by achieving a very high score in grade 12 examinations."
Read Less
Anushree Mohanty class XI ( Science)
Ritesh Khare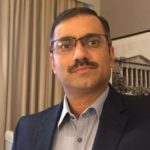 School plays a significant role in a child's development. According to my experience, opportunities are ample in Akshara for a child's holistic development. Equal opportunities are given to students to learn and showcase new skills. Academic excellence and other co-curricular activities go hand in hand here. teamwork, public speaking are few skills from many which Agraj mastered with the support & able guidance of management and teachers of Akshara International School.
Read More
Teachers & Management are easily accessible, which ensures effective communication and makes it easy to get and give feedback. I want to add that ancillary staff of (Maushis, Kakas and & the bus drivers) are also very cooperative.
My son is currently pursuing Electronics and Communication Engineering from Indian Institute of Information Technology, Sri city. I take this platform to thank the Management and teachers for their guidance and providing a conducive learning environment for students.
(Father of Agraj Khare, Aksharite, 2018 batch)"
Read Less
Beena Hegde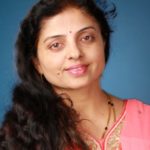 It was a tough decision for us to send our son Chirag from Kolhapur to Pune for education after 10th standard at the tender and vulnerable age of 16. He was pampered, protected and dependent at home. He was determined to study in Pune, and we agreed to his demands. We were in search of the best school in Pune which could also provide IIT coaching. After a long search of three days finally, we found Akshara International School which fitted our requirements.

Read More
The school has an excellent atmosphere – full of warmth. The Principal and teachers are highly qualified, and they are very warm and concerned about the well being of the students. We were very much impressed and relieved to know that the school provides breakfast, lunch and evening snacks to the students. My son stays in a hostel close to the school; I am happy to say that teachers cooperate with him all the time.
I can say proudly that Akshara International is the best school in Pune which fulfills every need of ambitious children.
( Mother of Chirag Hegde, currently in class XII Science stream)"
Read Less