Senior Secondary Program
Salient Points: of the senior secondary program offered by Akshara are as follows.
CBSE Curriculum is offered by the school as it is a national board with wide acceptance in college admissions and the entrance exam syllabus of various exams like JEE and NEET is quite similar.
Science and Commerce Streams are offered by the school with optimal combinations of subjects to choose from
Competitive Exams success is a key goal of the academic program. The school offers an integrated coaching program for engineering stream with external SMEs coming to teach science and maths subjects during school hours.
Subject Combinations
The students can choose any 5 subjects from the list below (combinations offered will dependent on number of students opting):
Science Stream
English, Physics, Chemistry (Compulsory subjects)
Maths/ Biology/ Computer Science/ Physical Education (Optional subjects)
Commerce Stream
English, Business Studies, Accountancy, Economics (Compulsory subjects)
Maths/ Physical Education (Optional subject)
Procedure
The steps in the Admission Procedure for Class XI at Akshara are as follows:
REGISTRATION: Fill up the Registration Form and submit the duly filled Form, to the Admissions Department along with photocopy of Class IX and X marksheet. The Form can be obtained in physical form from School Office or downloaded from this site
PERSONAL INTERACTION:The parent and child will be called for a personal interaction with the Admission Cooordinator.
PROVISIONAL ADMISSION: Provisional Admission will be offered after all documents have been verified and thereafter student will be required to deposit the Admission Fee, Security Deposit and First installment of tuition fees.
CONFIRMATION: Admission will be confirmed after the student submits attested copy of the Class X Board results and deposits the required fee.
Documents Required
Attested photocopy of the mark sheet from the CBSE Board/ School.
Attested photocopy of passing & migration certificates from Board for students admitted from other boards.
2 passport size photographs of the student.
School Leaving Certificate/ Transfer Certificate (In case of students seeking admission from countries other than India, the School Leaving Certificate should be duly signed by the concerned District Education Officer or the Embassy of India).
Conduct and Character Certificate from the school last attended.
What is the prescribed Curriculum?
In the senior secondary program, the school follows the curriculum provided by CBSE which is based on National Curriculum Framework-2005. In addition to academics the curriculum aims to nurture Life-Skills by prescribing curricular and co-curricular activities to help improve self-esteem, empathy and physical health.
What Subject Streams are offered?
The school offers Science and Commerce Streams at the Senior Secondary level. Students have to choose 5 subjects from the subject combinations offered (which is dependent on number of students opting).
What are the School Timings?
The class lecture timings in senior secondary are as follows
Monday to Friday (8:30 a.m. to 1:30 p.m.) (till 3:15 p.m. on practical days)
Saturday (1st, 3rd & 5th) – (9:00 a.m. to 1:30 p.m.)
What is the support for Competitive Exams?
School offers an integrated schooling program wherein Subject SME from an external coaching agency come to take lectures in Science subjects during the school teaching hours.
When do admissions and classes start?
Students with good academic record can apply for admission before the declaration of Board results by filling up the Registration Form to block seats. The first batch classes start in mid-April while second batch starts in mid-June.
What documents are required to secure admission?
To secure provisional admission students need to submit copies of their class IX & mark sheets along with 2 passport size photographs. The admission gets confirmed after submission of Board exam mark sheet, School Leaving Certificate and Character Certificate from the school last attended.
Student Testimonials
Jennifer Jayan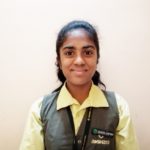 Akshara, for me is not just an institution for my development in academics and activities but also a place that has moulded me into the strong, confident and, accountable person that I am known to be. Being the School captain and a core
Read More
part of the student body of such a magnanimous establishment in all its forms, truly is an amazing opportunity that I have been given, the experiences, lessons and memories of which I surely will carry, cherish and let be an integral part of all my future endeavours.
Jennifer Jayan
School Captain (Girl)
Read Less
Shoubhit Datta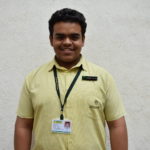 Akshara International School gives opportunities and exposure to all of its students in various fields. In my growth as a leader, the school plays a pivotal role. I express my deepest gratitude to my teachers who have guided and moulded me
Read More
and helped me to make me realize and showcase my talents giving me the perfect foundation to build my career.
Shoubhit Datta
School Captain (Boy)
Read Less
Suraj Barne
As, rightly said by Mother Teresa, "It's not how much we give but how much love we put into giving." I'm fortunate to have been a part of the Akshara family for more than 5 years and currently working as the Alumni President. The values of academic excellence and moral integrity that Akshara instilled in me enabled my success in a competitive
Read More
undergraduate environment and I feel really happy to be able to give back via this platform. With the constant support of the Executive Committee, a robust team and the students, I am sure we'll be able to take ahead this strong legacy of education and be the front-runner in creating more success stories in the near future.
President
Akshara Alumni Association
Read Less
Ananya Kaipa
My school had always taught me to be a respectful human being and I feel that I have not failed to implement these values abroad.