Admission
Thanks for your interest in Akshara International School. We are honored that you are taking out time to learn about Akshara – a place for quality teaching with fun-filled learning.
Procedure
Steps in Admission Procedure at Akshara are as follows:.
SHARE YOUR INTEREST
Kindly fill the online Inquiry Form below to let us know you are interested.
VISIT OUR SCHOOL
You will be sent a schedule of tour dates on which you can register for a School Tour.
SELECTION PROCESS
Click on Procedure link to know the steps in Selection Process
If you would like to visit our school and take a better look at the facilities
Online Registration
The admission process is managed through a school management software and parent need to fill an online admission form to begin the application process. A user name password will be issued using which the parents can track the progress of their application. Click for related guidelines.
IDEAL LOCATION
School has good connectivity
from localities in Pune (West)
and PCMC
WALL OF FAME
Students have been selected
in premier institutions in India
(like IIT, IISER) and abroad.
AWARDS
Besides excellent academics results,
School Team has won laurels in
sports and cultural events
TEACHER - STUDENT RATIO
School has teacher student
ratio of 1:15 which enables
individualized attention
CONTINUOUS LEARNING
Focus is to inculcate a lifelong
habit of continuous learning
in each child
MINDFULNESS TEACHING
Children practice mindfulness daily for
improved attention and self control
What are co-curricular activities offered?
The co-curricular activities include sports, music and dance, debating, dramatics, educational visits, excursions, picnics etc. For details click Sports and Hobbies.
What is the school academic curriculum?
The school academic curriculum is based on National Curriculum Framework (NCF) defined by NCERT, Delhi and as per CBSE Board guidelines.
What is the age criteria for Class 1?
The age criteria for admission to Class I is 5.5. to 6.5 year (on 1st April of the academic year).
What is student teacher ratio ?
The ratio is 1:15. The school is very particular that each student be provided individual care and attention at all times.
What areas does School Transport cover?
Parents can refer to School Transport document to get an idea of the areas serviced by the current bus routes.
What are the regular school timings?
The regular school timing are 9:30 to 1:30 (pre-primary) , 8:30 to 3:15 (Class 1 to 10) and 8:30 to 1:30 (Class 11-12).
Parents Speak
Akash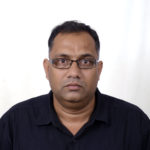 Akshara provides best faculty and facility to the students, as well as uses latest techniques and technology in the field of education. Parental involvement as judges for events gives us a good
Read More
insight into student learning and teacher involvement. Wish Good Luck to the School!
Read Less
Ranjit Jadhav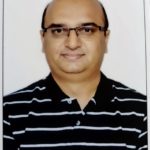 "Choosing Akshara International School, Pune for both my kids (after my relocation to the city) was one of the best decisions and eliminated pains usually associated with such a change.
Read More
Akshara is a new age school focusing on the holistic development of children. Motivated and engaged teachers, committed, friendly & welcoming staff ensure high standards are maintained. Digital classrooms make for an immersive learning experience and mobile-app based communication platform along with regular PTMs ensures that parents are always informed about student's activities and accomplishments. Various cultural activities along with field trips foster well-rounded personality development and enable experiential learning. Additionally, a student can opt for a foreign language (was a crucial deciding factor in my case). I observed good school discipline and mutual respect between teachers and students. "
Read Less
Students Testimonials
Jennifer Jayan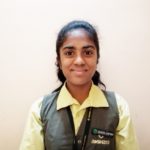 Akshara, for me is not just an institution for my development in academics and activities but also a place that has moulded me into the strong, confident and, accountable person that I am known to be. Being the School captain and a core
Read More
part of the student body of such a magnanimous establishment in all its forms, truly is an amazing opportunity that I have been given, the experiences, lessons and memories of which I surely will carry, cherish and let be an integral part of all my future endeavours.
Jennifer Jayan
School Captain (Girl)
Read Less
Shoubhit Datta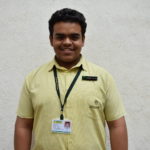 Akshara International School gives opportunities and exposure to all of its students in various fields. In my growth as a leader, the school plays a pivotal role. I express my deepest gratitude to my teachers who have guided and moulded me
Read More
and helped me to make me realize and showcase my talents giving me the perfect foundation to build my career.
Shoubhit Datta
School Captain (Boy)
Read Less
Suraj Barne
As, rightly said by Mother Teresa, "It's not how much we give but how much love we put into giving." I'm fortunate to have been a part of the Akshara family for more than 5 years and currently working as the Alumni President. The values of academic excellence and moral integrity that Akshara instilled in me enabled my success in a competitive
Read More
undergraduate environment and I feel really happy to be able to give back via this platform. With the constant support of the Executive Committee, a robust team and the students, I am sure we'll be able to take ahead this strong legacy of education and be the front-runner in creating more success stories in the near future.
President
Akshara Alumni Association
Read Less
Ananya Kaipa
My school had always taught me to be a respectful human being and I feel that I have not failed to implement these values abroad.